TweetGo - Twitter Video Downloader
Save Twitter video & GIF from tweets • Online • Free • Fast • Easy
🎁🔥 You can download videos from Tiktok, Douyin,...
Download Twitter videos & GIFs 100% free and unlimited
TweetGo (tweetgo.app) is an online Twitter video downloader that allows you to download videos and GIF images with original quality, completely free of charge. You can use it on popular browsers like Chrome, Firefox, Edge, Cốc Cốc, and on devices such as iPhone, Android, PC, and Tablet.
Tweetgo.app is developed to assist you in downloading videos and GIF images from your own Twitter account. We refuse to provide services for any use of our tool that violates the privacy and content of others. Please carefully read our Terms of Service in its entirety here.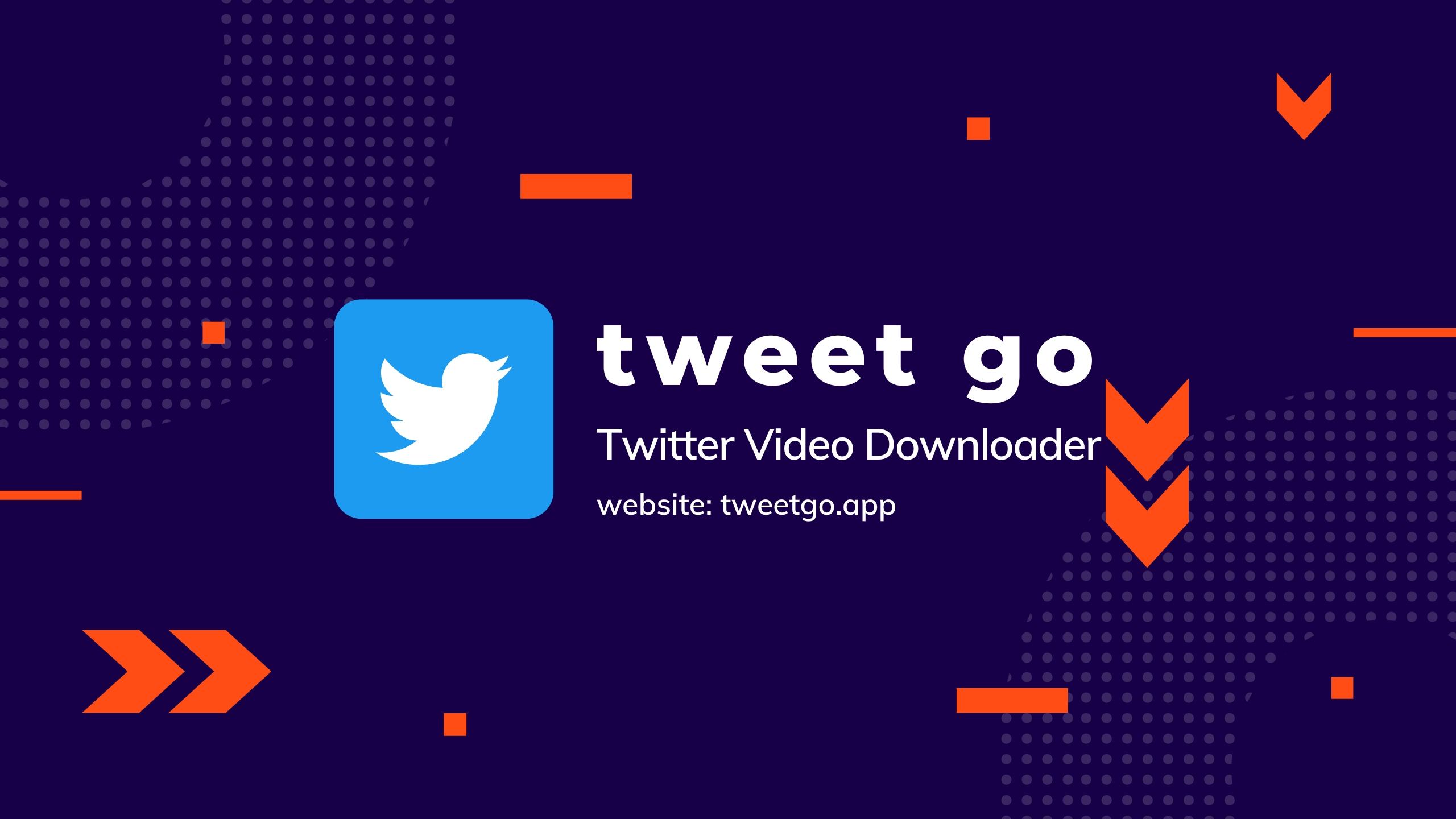 Features of Twitter Downloader – TweetGo
Supports saving Twitter videos & GIFs
The quality of downloaded video & GIF files stays the same
Free & unlimited downloads
Works on Android, iPhone, Tablet, PC, MAC
Download quickly from 10s – 30s
No need to login Twitter account
Do not store user information
Steps to download videos from Twitter using TweetGo
With TweetGo.app, you can now easily download videos from Twitter. In just 4 simple steps, you can save Twitter videos & GIF to your device.
Step 1: Open Twitter on a web browser or the app, and log in
Step 2: Next, copy the link of the tweet containing the video/GIF you want to download
The link would look like this: https://twitter.com/POTUS/status/1665078522287730691?s=20
Step 3: Go to tweetgo.app > Paste the copied link into the input box > then click on the "Download" button
Step 4: Choose the quality of the file to download and wait for 10-20 seconds to complete
(Details: How to download videos from Twitter on iPhone, Android, PC using TweetGo)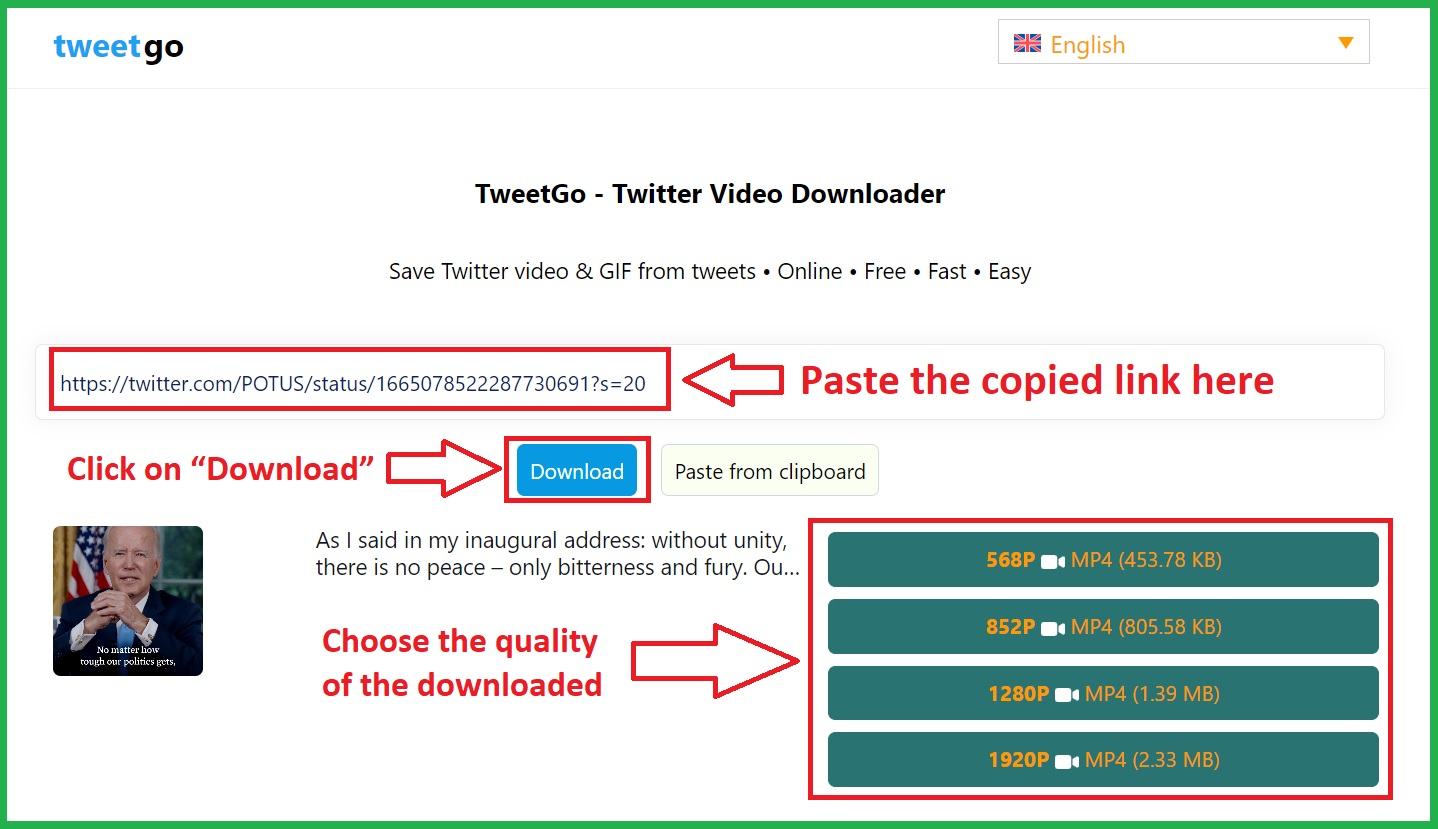 With TweetGo.app, you can quickly and easily download videos from Twitter. We hope to provide you with the best experience possible. Please share this app with your friends and loved ones. Thank you for your support!
FAQ